Welcome to Abercorn Workshop
Quality furniture restoration in Hampshire
Abercorn Workshop started in business in 1986. Since then we delivered good quality consistent work for the trade and public in the area of Fleet, Church Crookham, Ewshott, Odiham, Winchfield, Farnham, Alton and Hook. My colleague and I will take on work from repairing a castor on a chair to repolishing a 10ft dining table.
No job is the same. Good for variation and ingenuity. Everything we do is special – we will refinish a 1970s dining table or restore a fine mahogany Georgian Bureau Bookcase. Customers like to bring work into the workshop and often comment on the wonderful atmosphere, smell of wood and polish.
We also offer a collection and delivery service. Please check out the gallery to see our work or the sales page to see items of furniture for sale.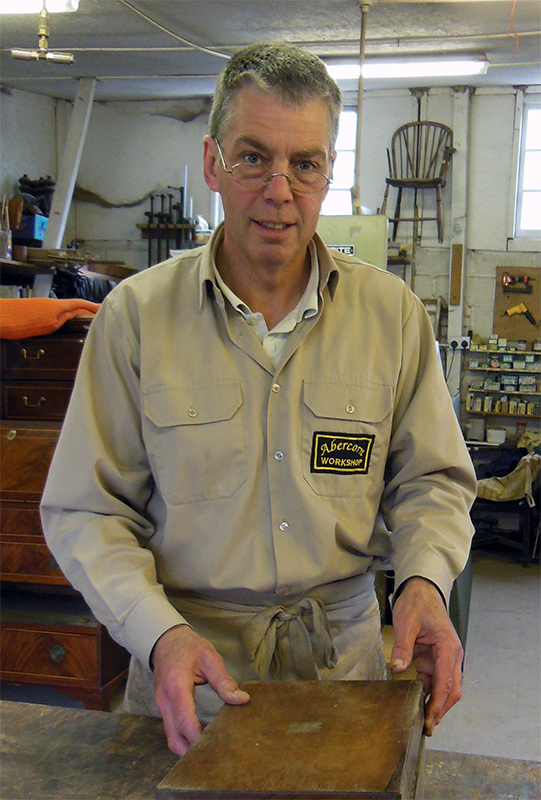 Experienced Master Craftsmen
Do you have antique furniture that you would like restored professionally?
Or a modern piece that is in need of a 'tidy up' ?.
To have a piece of furniture restored or re-polished is a very environmentally efficient and good way to save money compared to buying a new table, chairs or wardrobe etc.
Talk to us today, we offer free advice and experience as master craftsmen.
Richard Gibson – Master Craftsman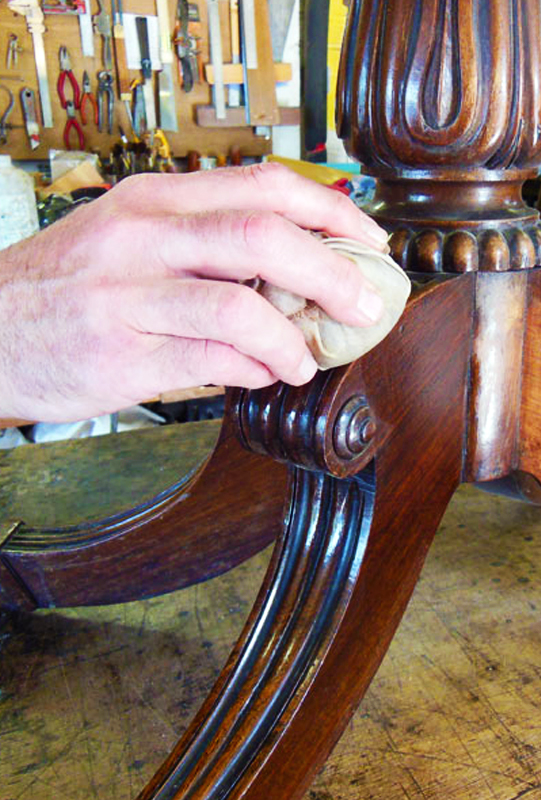 Collection And Delivery Service
If you would like to have your furniture collected and delivered by ourselves :-
Call Abercorn Workshop on
(01252) 851 048
Email: info@abercornworkshop.co.uk